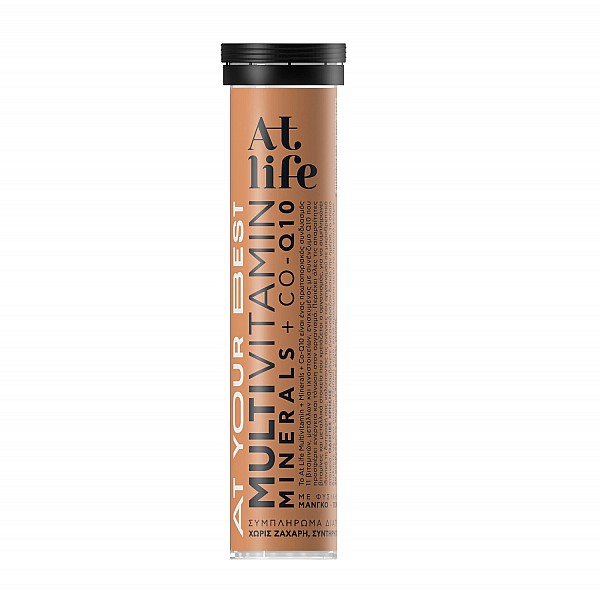 -48 %
At Life Multivitamin + Minerals + Coenzyme Co-Q10 20 effervescent tablets
Ex Tax: 3.10€
Price in reward points: 310
Stock:

In Stock

Points: With this product you will receive 3reward points!
Model:

745760990429
STIMULATION & ENERGY AT YOUR BEST
Improving energy efficiency
Ideally complements eating habits
At Life Multivitamin + Minerals + Co-Q10 is an innovative combination of 11 vitamins, minerals and trace elements fortified with coenzyme Q10, which offers extra energy, toning and protection to the body. It contains all the necessary vitamins and minerals that the body needs to ideally complement the daily eating habits, covering its needs for micronutrients.
Coenzyme Q10 is an essential element of energy metabolism with a basic antioxidant activity, found in the membranes and mitochondria of all cells participating in energy production with the synthesis of ATP. Protects cells from oxidative stress which is enhanced by intense physical activity and the aging process. Helps reduce fatigue and improve endurance.
It does not contain iodine.
NUTRITIONAL SUPPLEMENT
WITHOUT ADDED SUGAR, CONSERVATIVES, GMO