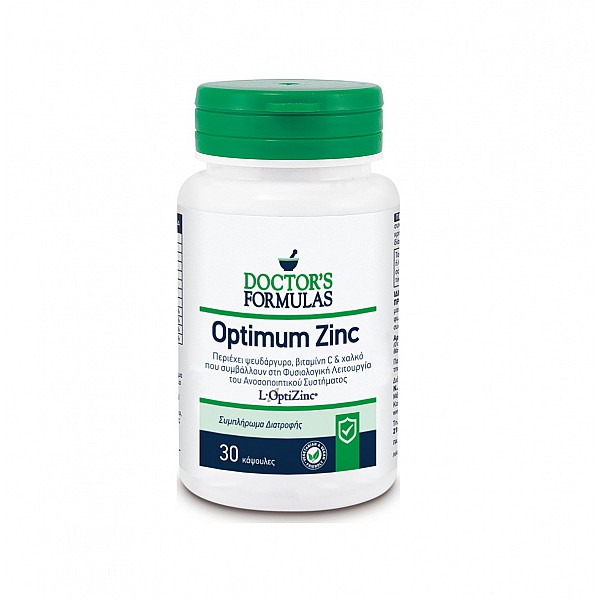 NEW! -38 %
Doctor's Formulas Optimum Zinc with Zinc that Strengthens the Immune System, 30caps
Ex Tax: 6.30€
Price in reward points: 629
Stock:

In Stock

Points: With this product you will receive 7reward points!
Model:

5200403400628

Doctor's Formulas
Doctor's Formulas Optimum Zinc
with Zinc that Strengthens the Immune System
The OPTIMUM ZINC is a dietary supplement comprising zinc, vitamin C (ascorbic acid) , fruit camu camu extract (myrciaria dubia) which is a source of vitamin C and copper .
O zinc, vitamin C, and copper contribute to the normal function of the immune system.
The zinc and copper help protect cells from oxidative stress.
The zinc contributes to normal synthesis of DNA.
COMPONENTS
Vitamin C, Zinc, Copper, microcrystalline cellulose, hydroxypropylmethylcellulose (capsule coating), magnesium stearate
USE
Recommended dose for daily consumption: 1 capsule once a day