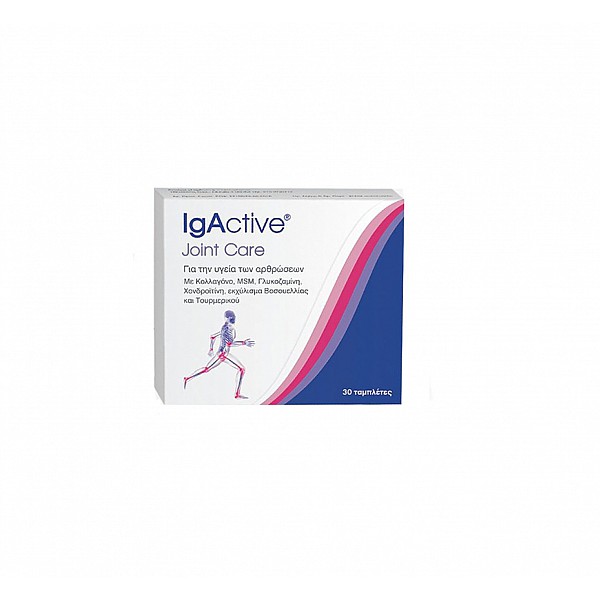 -61 %
IgActive Joint Care 30 tabs
Ex Tax: 6.17€
Price in reward points: 616
Stock:

In Stock

Points: With this product you will receive 6reward points!
Model:

5201938300070
IgActive
The scientifically designed composition of Igactive Joint Care contributes to the normal formation of collagen for normal bone and cartilage function as well as to the physiological formation of connective tissue thereby contributing to overall joint health.
Bolsellia and Turmeric extracts provide powerful anti-inflammatory action
INSTRUCTIONS - USE
Take 1 tablet daily after eating or as directed by your doctor.

Consult your doctor if you are pregnant, breast-feeding, undergoing medication or experiencing health problems.

Not suitable for children under 12 years of age.
INGREDIENTS
Collagen, MSM, glucosamine, chondroitin, Bovellella extract and turmeric extract.