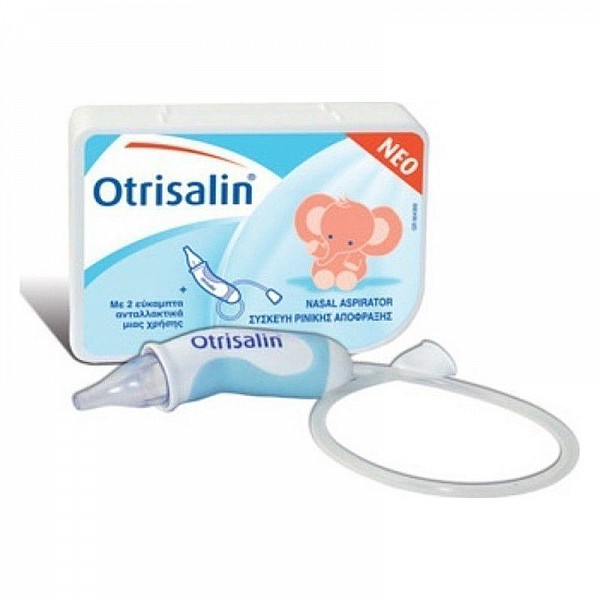 -29 %
Otrisalin Nasal Aspirator Soft + 2 spare nozzles for single use
Ex Tax: 6.05€
Price in reward points: 604
Stock:

In Stock

Points: With this product you will receive 6reward points!
Model:

5205563000121

Otrisalin
The Otrisalin Nasal Obstruction Device is designed to remove nasal discharge that causes discomfort to your baby. Easy to use, safe and hygienic, the Otrisalin Nasal Blister Appliance helps your baby breathe and feel good again.
Its new ergonomic shape with the anatomical handle ensures better handling. With Otrisalin Nasal Obstruction Device, 2 spare nozzles are provided with a flexible fitting that fits perfectly into the baby's mouth. Each one contains an absorbent filter that guarantees absolute hygiene. Single use spare parts are available in a 10-pack package. When Does Otrisalin Nasal Obstruction Device Be Used: The nasal occlusion device is recommended whenever your baby's mouth is clogged as often as necessary. For best results, it is recommended to wash your baby's nose with normal Otrisalin solution - as an ampoule or constant dose spray - before using the nasal obstruction device. Ask your pharmacist for advice.
How Does Otrisalin Nasal Obstruction Device Used:
• Install a soft disposable part (A) in the center of the appliance (B) • Place the suction mouth (C) in your mouth, and the nozzle (A) in the opening of one of your baby's suction cups • Gently, slowly and systematically draw through the suction nozzle or use a new spare part • Repeat the procedure in the other nostril • Remove and discard the used spare part (A) Spare nozzles are of one use only. After use, they must be discarded to avoid contamination. Storage Information: Keep out of the reach and sight of children. Protect it from heat.
Do not use the product after the expiry date stated on the carton.