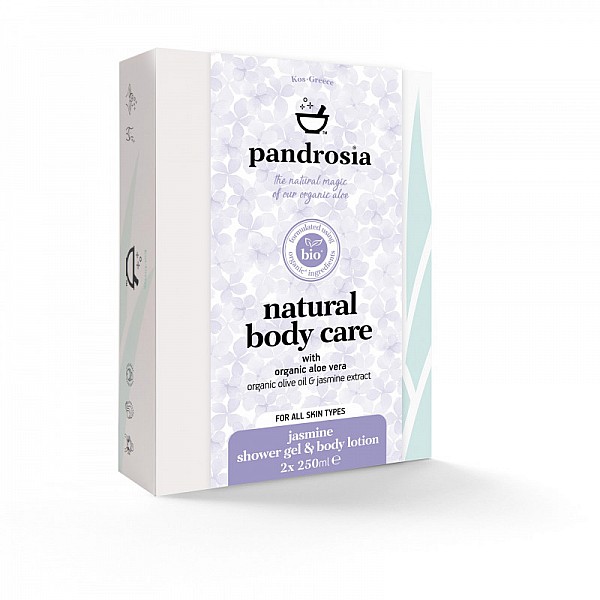 -20 %
Pandrosia Natural shower gel + Natural body lotion With organic aloe vera, organic olive oil & jasmine extract 2x250ml
Ex Tax: 15.01€
Price in reward points: 1500
Stock:

In Stock

Points: With this product you will receive 18reward points!
Model:

52130074403109

Pandrosia
With organic aloe vera - optimal content of aloe gel.
Organic aloe is a unique ingredient due to its highly moisturizing properties, with high antioxidant and soothing effect, ideal for burns and irritations. Combined with olive oil and jasmine extract, known for their antioxidant and anti-aging action, improve skin elasticity by helping prevent premature aging.
Natural shower gel cleanses without drying the skin, rejuvenates and gives a feeling of freshness, while the natural body lotion moisturizes, soothes and protects the skin without leaving traces of oil.
Contain:
organic aloe vera
organic olive oil
jasmine extract
extract from the beneficial herbs of Kos
Mediterranean plants
Offer:
cleansing
skin repair and protection
intensive hydration
rejuvenation and freshness
soothing action
For daily use, ideal for all skin types.
Dermatologically tested.